Product Overview
LOW IMPACT DOESN'T MEAN LOW FUNCTION
The Celsus brings College Parks innovative Integrated Spring Technology (iST) into a lower impact design. The foot has an active heel, superior ground contact and natural motion to provide smooth, stable transitions. Durable yet lightweight, the Celsus provides anatomical function for low to moderate impact patients.
Integrated Spring Technology
On plantarflexion, the compression of the Celsus heel pulls the toe spring down for added ground contact. On dorsiflexion, the heel spring separates to maintain ground contact and sends stored energy back over the ankle, providing a smooth toe off.
Custom Gait Matching
The springs in the Celsus are perfectly gait-matched and hand-built to the patients specifications. A pre-installed heel wedge and fulcrum pad allow precise levels of resistance for maximum comfort.
Total Ground Contact
Intelliweave® technology combined with the iST system in the Celsus allows the foot to have a longer duration of foot flat during the stance phase. Combining plantarflexion and dorsiflexion angles, the Celsus achieves 65% more ground contact than its competitor for superior stability.
Multi-Axial Response
The Celsus has multi-axial movement with a natural center of rotation in the ankle, providing ground compliance and increased stability.
Technical Specifications:
Impact Level: Low
Mounting: Endo (IP)
Weight Limit: 220lbs (21-24cm), 300lbs (25-30cm)
Size Range: 21-30cm
Clearance: 2.2-2.6in (5.6-6.6cm)
Weight*: 526g
Warranty: 2 years
Cosmetic Options: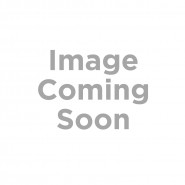 Shell Type: Sandal Toe
Shell Width: Standard