Clinical Outcomes & Documentation Education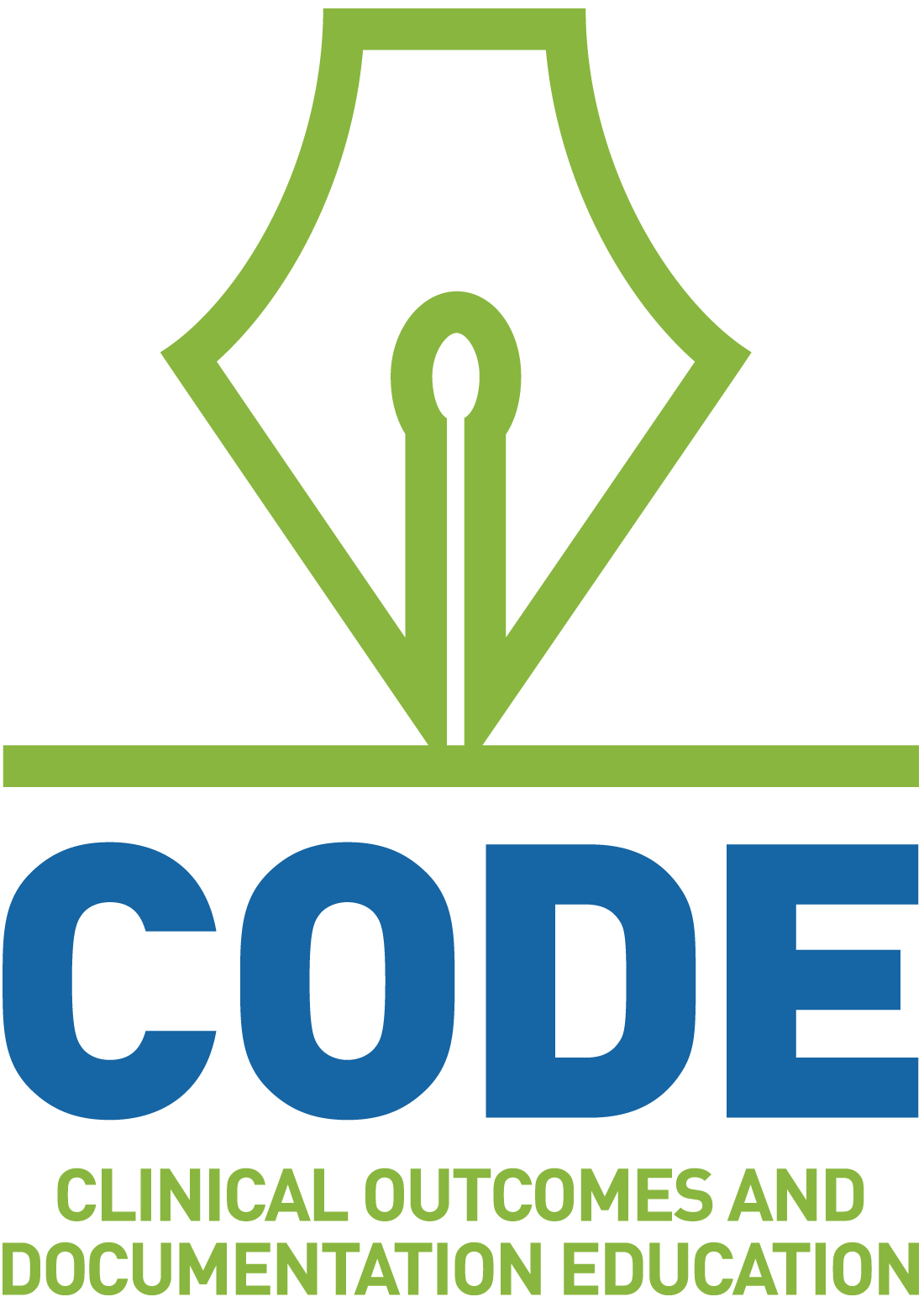 CODE: Helping Practitioners Maximize Business
Are you battling insurance audits? CODE (Clinical Outcomes and Documentation Education) is here to help. As part of SPS' Clinical Services program, CODE is a reliable source for practitioners to stay up-to-date with policy changes and O&P documentation best practices.

CODE Webinars: Earn 1.5 CEUs
SPS customers can earn 1.5 CEUs for every CODE webinar by simply attending the webinar and taking a short quiz.

CMS Letter
Strategies to Support Dual Eligible Beneficiaries' Access to DME, Prosthetics, Orthotics & Supplies
review letter
2017 Recorded Webinars & Reference Documents

Documentation Myths Debunked: Writing for the 21st century ABC Approved for 1.5 (B) Credits
Click here to watch the video
Reference Documents:
Click here - Systematic Review of Lower Limb
Click here - Lower Limb Prosthetics
Click here - Webinar Handouts
Click here - Quiz

What is Medicare Thinking? A "crystal ball" of policy knowledge ABC Approved for 1.5 (B) Credits
Click here to watch the video
Reference Documents:
Click here - What is Medicare Thinking Presentation
Click here - CMS documentation
Click here - Ottawa Family Decision Guide
Click here - CMS - Medicare Claim Submission Guidelines
Click here - Quiz

Documentation for Billing Success: A guide for practitioners ABC Approved for 1.5 (B) Credits
Click here to watch the video
Reference Documents:
Click here - Documentation for Billing Success
Click here - AFO/KAFO note score card
Click here - Educating Doctors on Note Requirements
Click here - Noridian AFO Q&A
Click here - Provider Compliance Tips for Spinal Orthoses
Click here - Quiz

Documentatation for Orthoses: What you need to write now ABC Approved for 1.5 (B) Credits
Click here to watch the video
Reference Documents:
Click here - Community Coach Program
Click here - Documentation Checklist Spinal Orthoses
Click here - Standard Documentation Requirements for all Claims submitted to DME MACS
Click here - Correct Coding - Definitions used for Off-the-Shelf versus Custom Fitted Prefabricated Orthotics (Braces)
Click here - Quiz

Documentation Changes that Work! ABC Approved for 1.5 (B) Credits
Click here to watch the video
Reference Documents:
Click here - Patient Guide to talk to their doctor about P&O
Click here - Tips for Talking with Your Doctor Handouts
Click here - Webinar 1 Quiz

Why Practitioners Should Care About PDAC ABC Approved for 1.5 (B) Credits
Click here to watch the video

Reference Documents:
Click here - Coding Issues AOPA – PDAC
Click here - Prosthetic_Foot_Project
Click here - Correct Coding
Click here - DMECS at a glance
Click here - Quiz


AOPA 2016 Presentations

Click here - Documentation Full Circle from Patient to Policy to Clinical Expertise
Click here - Documentation Changes that Work!

CODE Short Videos

Pre-authorization Rule for CMS

Click here to watch the video

Proposed LCD Changes

Click here to watch the video

MLN Matters

Click here to watch the video

State of P&O Documentation
Clinical Documentation tips and Best Practices
Click here to watch the video

Reference Documents:
Click here - The State of P&O Documentation
Click here - Department of Health and Human Services
Click here - Accountable Care Organization 2013
Corroboration with Doctors Notes
Click here to watch the video
Reference Documents:
Click here - Corroboration with Doctors Notes
Click here - Best Practices and Advice
Click here - Prevention of Falls in Older Persons
Click here - Department of Health and Human Services
LCD & at Risk Group Based Documentation Guidelines
Click here to watch the video
Reference Documents:
Click here - LCD & at Risk Group Based Documentation Guidelines
Click here - Lower Limb Prostheses
Outcome Measures
Click here to watch the video (Part 1)
Click here to watch the video (Part 2)

Reference Documents:
Click here -Time up and Go (TUG) Test Procedures
Click here -Activities-specific Balance Confidence
Click here -Patient-specific Functional Scale
CODE - Documentation: Link It!
Click here to watch the video
Reference Documents:
Click here - Linking Functional Needs, Problems and Solution
Q&A
Click here to watch the video (Part 1)
Click here to watch the video (Part 2)
Knee Brace Probe Review Results
Click here to watch the video

Recorded Webinars & Reference Documents

Webinar 1 - Case review: 62 year old, retired, Knee Disarticulation, needs MPK with High Activity Frame
Reference Documents:
Click here - CODE Webinar 1 - March 2014
Click here - Physical Therapist Notes handout
Click here - Lower Extremity Functional Scale
Click here - Practitioner Notes
Click here - PAVET Protocol
Click here - PAVET Evaluation
Click here - The L Test of Functional Mobility
Click here - Documentation Packet
Click here - Documentation Packet Highlighted
Webinar 2 - Using the whatever doctors notes you get to support your claim
Click here to watch the video
Reference Documents:
Click here - Webinar 2 Slides
Click here - Detailed RX Webinar
Click here - Practitioner Notes
Click here - Lower Limb Prosthesis Clinical Template
Click here - Doctors Notes Webinar
Click here - Support from Doctors Example
Click here - Medical Record Note Example
Webinar 3 - Documenting a K2 patient with K3 expectation
Click here to watch the video
Reference Documents:
Click here - Documenting a K2 Patient with K3 Expectation
Click here - G-Codes and Severity Modifiers
Click here - Example Documentation
Webinar 4 - AFO in complex review
Click here to watch the video
Reference Documents:
Click here - AFOs in Complex Review
Click here - Medicare Program Integrity Manual
Click here - Documentation Packet
Webinar 5 - Documentation tips for justifying elevated vacuum
Click here to watch the video
Reference Documents:
Click here - Avionics Technicians Report
Click here - Cigna Elevated Vacuum Guide
Click here - Cigna Medical Coverage Policy
Click here - Documentation tips for justifying elevated vacuum
Webinar 6 - Juicy Details From The Medicare Program Integrity Manual
Click here to watch the video
Reference Documents:
Click here - CODE Webinar 6 2014 Review
Click here - CPI Key Antifraud Activities from the Centers for Medicare and Medicaid Services
Webinar 7 - Spinal Orthoses and Medicare ABC Approved for 1.5 (B) Credits
Click here to watch the video
Reference Documents:
Click here - CODE Webinar 7 Review
Click here - Spinal Orthoses & Medicare Post-Test for CEUs
Click here - Medicare Physician Chart Note Requirements for Spinal Orthoses
Webinar 8 - Diabetic Shoe Documentation for Orthotists ABC Approved for 1.5 (B) Credits
Click here to watch the video
Reference Documents:
Click here - CODE Webinar 8 Review
Click here - Webinar 8 Quiz
Webinar 9 - Mining for Clinically Useful Information ABC Approved for 1.5 (B) Credits
Click here to watch the video
Reference Documents:
Click here - CODE Webinar 9 Review
Click here - Webinar 9 Quiz
Webinar 10 - VA Prosthetic Limbs OIG Report & New VA National Contracting Template ABC Approved for 1.5 (B) Credits
Click here to watch the video
Reference Documents:
Click here - CODE Webinar 10 Review
Click here - Webinar 10 Quiz

Webinar 11- You CAN Bill for Vacuum Systems! ABC Approved for 1.5 (B) Credits
Click here to watch the video
Reference Documents:
Click here - Webinar 11 Quiz

Webinar 12 - K2-K3 Transition - How to work with your doctors to get the documentation you need ABC Approved for 1.5 (B) Credits
Click here to watch the video
Reference Documents:
Click here - CODE Webinar 12 Review
Click here - Short Guide
Click here - CMS Clinical Template
Click here - Preauthorization
Click here - Medical Record Charting for Prosthetic Limbs
Click here - Prosthetics Guide for Patients with Power Mobility Devices
Click here - Webinar 12 Quiz


CODE Reference Guides

Click here - Five Keys to Writing Effective Chart Notes

The Real McCoy Articles

Click here - PDAC and O&P: A Tangled Tale
Click here - Documenting a Change in K-Level: It Takes a Village
Click here - Some Helpful Information about ICD-10 and Medicare Prior Authorization
Click here - Using Medicare's LCD as a Guide for Prosthetists' Notes
Click here - Spinal Orthoses: Charting "Substantial Modifications" for Medicare Compliance
Click here - The Importance of Getting Physicians Notes
Click here - Making the Claim Reviewers Job Easier Helps You Get Paid
Click here - Upper Limb Amputee Management - Part 1
Click here - Upper Limb Amputee Management - Part 2
Click here - Physician's Notes: Working With What You Get
Click here - Using a Fall Log to Document Improved Ambulation
Click here - Low-Tech Tools for Documentation Support