Promotions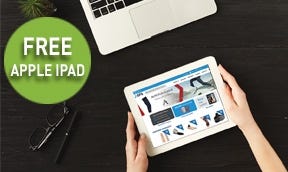 Q4 Microprocessor Promo:
FREE 9.7" APPLE IPAD and SPS iPad Cover
with the purchase of a qualifying Microprocessor Knee or Foot/Ankle System.
Oct. 1 - Dec. 31, 2018
Qualifying Products:
Orion 3
|
Linx
|
Elan
|
Plié 3
|
Allux
*This promotion does not take into account any specific patient or patient medical necessity requirements. Invoices will show a charge for the iPad, however the product invoice amount will be reduced by the cost of the iPad. This promotion cannot be used in combination with any other promotion.