A Strong Business Partner is Rewarding
SPS has developed the Rewards program to bring O&P clinics significant savings on material costs.
Rewards products are available to all SPS customers. No enrollment required. Start saving today!
How Rewards Works: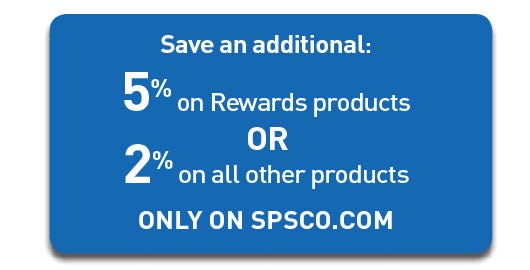 Rewards Downloads:
Note: The Rewards program is designed to be a supplemental discount incentive that does not affect your current discount agreement. Discounts are only valid on orders placed on SPSCO.COM. Discounts are not applied to the list price but rather the discounted price you pay on SPSCO.COM.
Rewards Product Portfolio
The SPS Rewards product portfolio consists of a wide variety of thousands of high-quality products from the brands you know and trust. SPS ensures that the products included in the program meet the highest standards including clinical acceptance, availability, and value to the end user.
How to Find Rewards Products on SPSCO.COM
All Rewards products are marked with a blue Rewards ribbon on spsco.com. When browsing through product categories, you can sort or filter by Rewards products.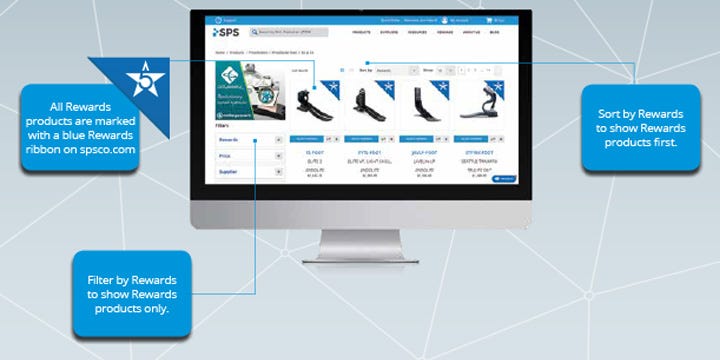 Discounts Reflected in Shopping Cart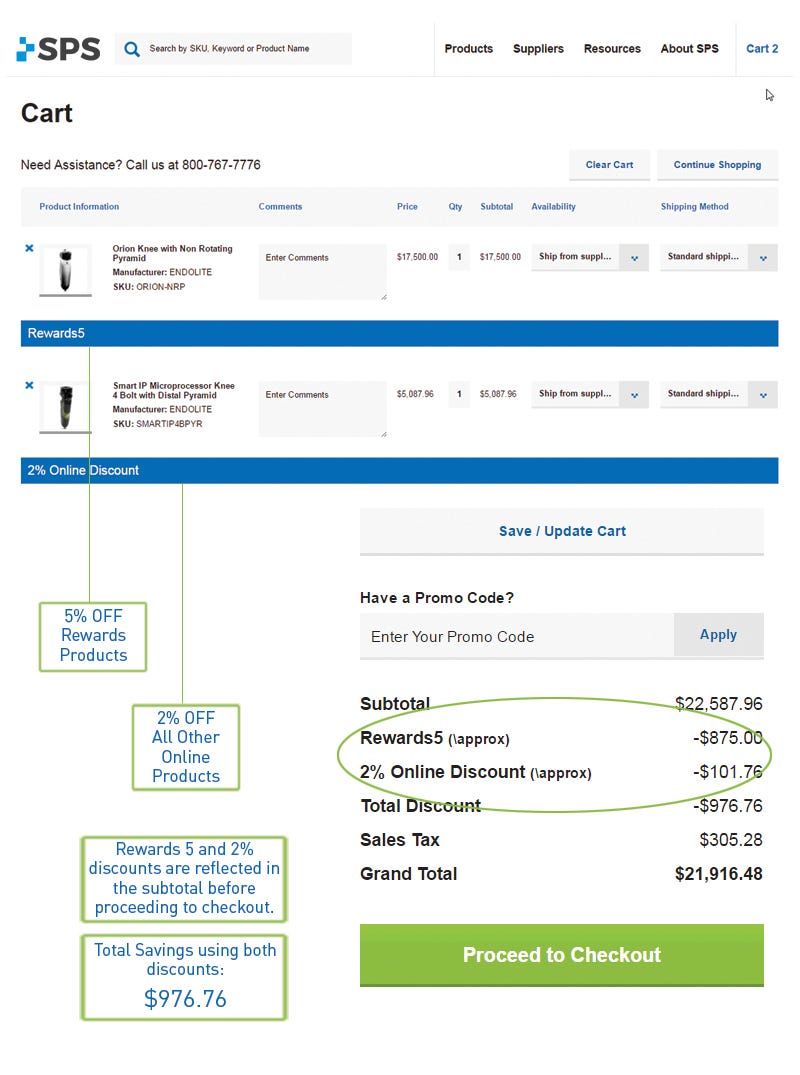 DIGITAL REWARDS CATALOG